We believe in a world where our responsibility is to work, in a certain way as guardians of the nature that surrounds us, and to protect it so that it may live on. Our work uses our knowledge of social welfare, adapted to the needs of people.
More information about the sustainable development.
We work on concepts such as sustainable architecture, trying to coexist rather than invade; using clear concepts in our gastronomic space, such as the capture of energy from photovoltaic panels; geothermal energy, rainwater recycling, construction from recycled materials, electric vehicle charging, and much more.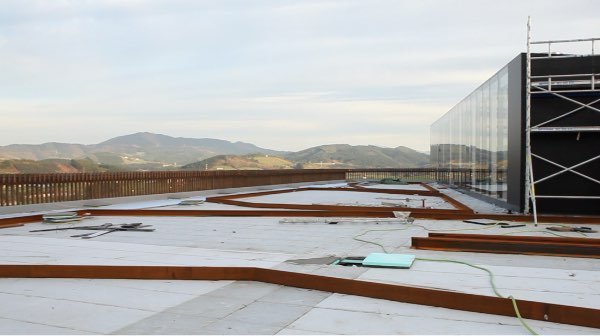 Collection of rainwater for irrigation and cleaning work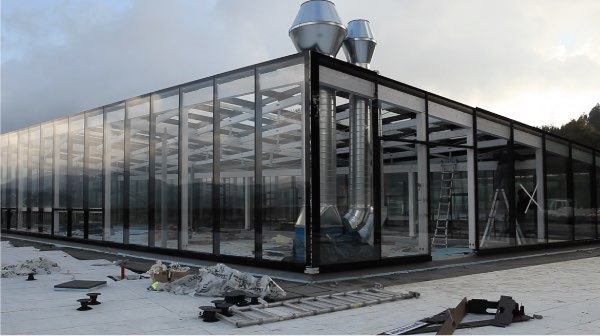 Photovoltaic solar panels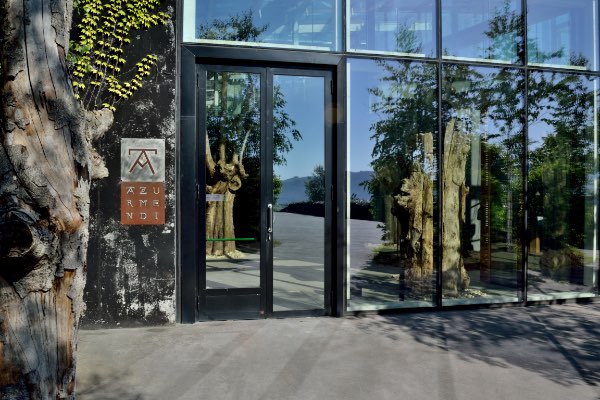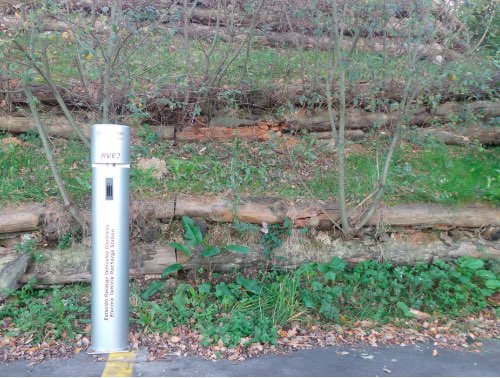 Charging points for electric vehicles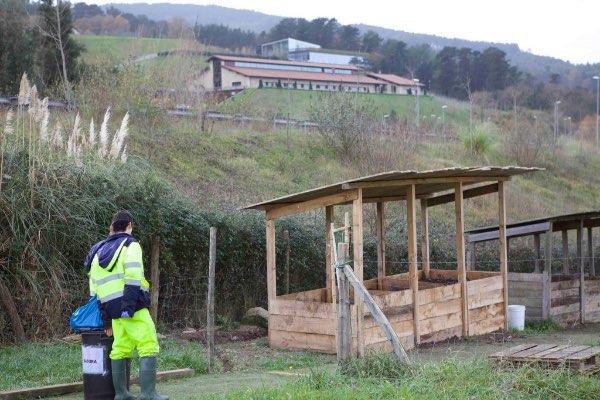 We blindly believe in cooperation and awareness with our society in joint actions to safeguard and protect the environment. In that sense, we cooperate on initiatives like composting organic waste driven by the town that is our home, Larrabetzu.
Recovery of local species
We believe that we must recover, promote, and value local products, that´s why we have created the largest seed bank in the Basque Country collected by NEIKER-Tecnalia, Basque Institute for Agricultural Research and Development.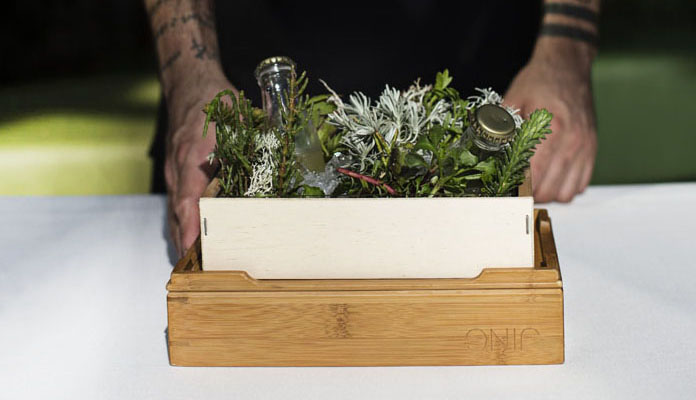 Gastronomic use of local flora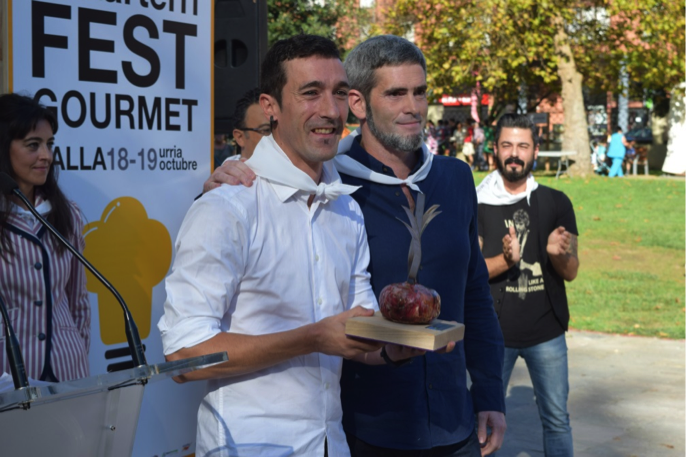 Azurmendi works closely with several producers in the area that are an essential part of the restaurant's sustainable operation. Each producer specializes in one area and their products are grown and processed in the most efficient way possible. This close collaboration has boosted the recovery of some products whose cultivation had been abandoned and were on the verge of extinction, giving them value and fostering their consumption.
We believe that in order to make others happy, we ourselves must also be happy.
That's why at Azurmendi, we feel a commitment to the well-being of the people who coexist alongside us. We promote strategic plans that seek to erode the barrier between cooking and the two important concepts of family and social conciliation, helping each person find space in their life to reconcile their family and social needs, allowing them to combine their needs with an exciting job like ours.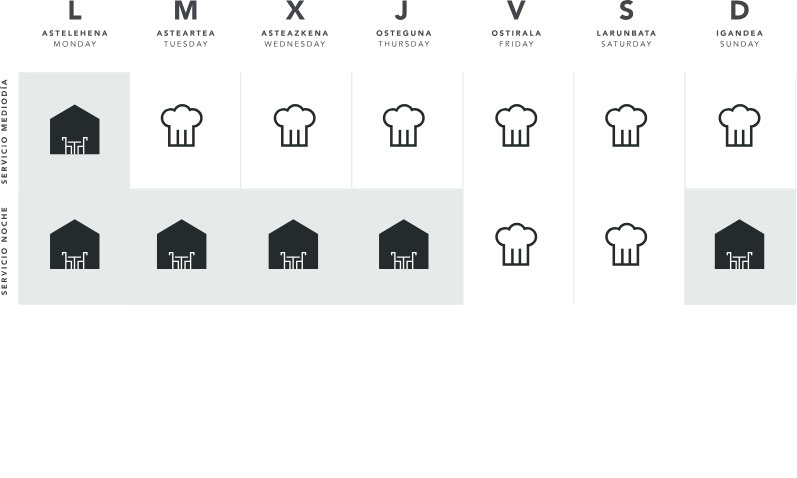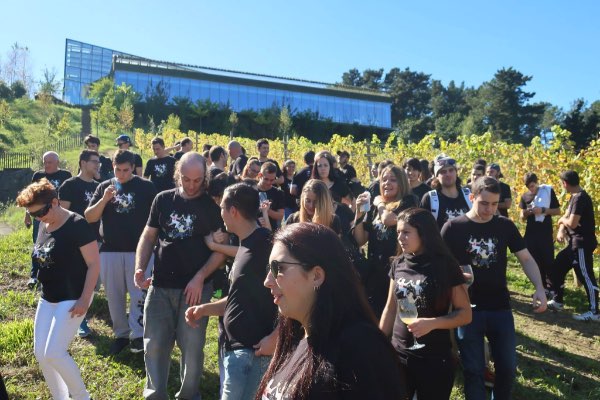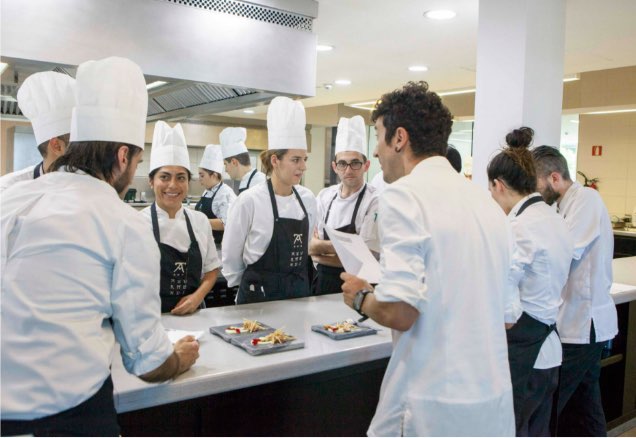 Positive competitive spirit
We think that competition has a very positive part; it is a way of learning how to work as a team, and a way to achieve the best possible result. Every month we celebrate 'The Challenge ' within the team. For example, we propose to cook a dish with a seasonal product in mind, we taste and reward the winning team.